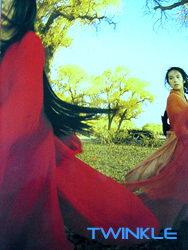 R34G38B25(2003)
Code: BK0061
Price: US$250
Description on the book: R34G38B25 is a collection of words and images by Christopher Doyle from textures, colours and complicities on the film HERO. Travelling in the magnificent places in China, like Dun Huang, Jiu Zhai Chou, Heng Dian, he snaps what he can in between shots and scenes, and later turn these snapshots into a collage with his personal touch. The visuals and narractives convey Chris' perception on colours and the result is an elegant and experimental combination of film, photography and graphic art.

R34G38B25 box set consists of a book (shown above - sized 28.5 x 37 cm) with 77 illustrations, 96 pages, plus 20 posters. Limited edition of 2,000 copies worldwide. And each book is individually numbered.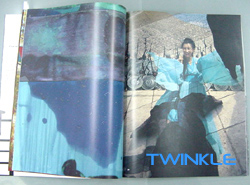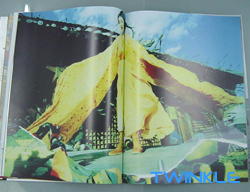 Above are two of the sample pages of the book.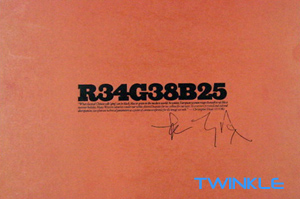 The paper box protecting the book and the posters (the box is 31 x 47 cm in size)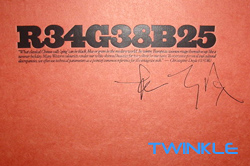 Close-up of the words and printed signature of Christopher Doyle on the box cover.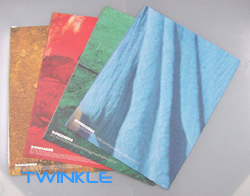 The posters are folded and divided into four groups.Each poster is folded into two halves and sized 28.5 cm x 74 cm each.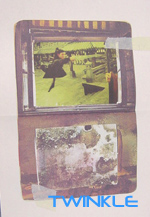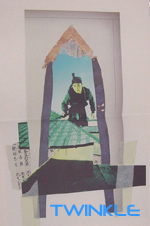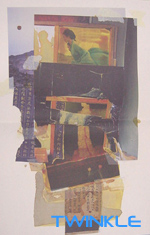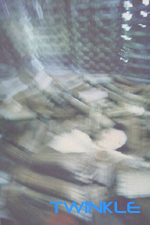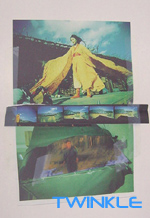 The above five posters are the posters in classified under the GREEN theme.